Scope & Sequence
Mosa Mack Science covers all Next Generation Science Standards (NGSS) for grades 4–8.
Since all states and districts approach standards a bit differently, we've mapped our scope and sequence to a number of additional state standards. You can put together your own scope and sequence by selecting the units you'd like to use. .
LEARN MORE >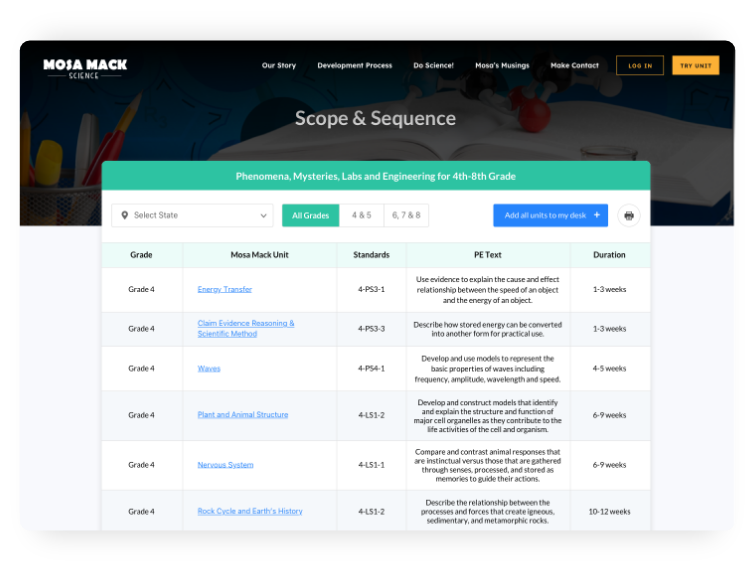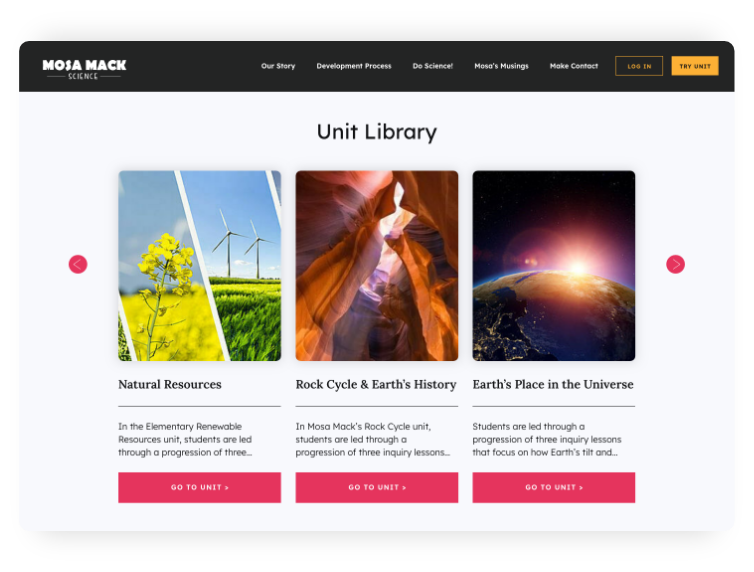 Unit Library
Our unit library covers all domains: life science, earth science, physical science, and chemistry. The library lets you sort by domain, standard number, or keyword. Each unit contains at least three lessons that progress on Bloom's Taxonomy, with extension lessons for additional practice.
LEARN MORE >
Materials List
Our top priority is creating engaging, hands-on lessons that are easy and fun to use, and that don't require expensive kits and materials. All activity materials are built around commonly found classroom materials: like markers, rulers, ping pong balls, and baking soda.
LEARN MORE >