Founder's Story
A letter to science educators from Lissa Johnson
It was during an animal physiology class that I had the ah-ha moment that I'd fallen in love with science and wanted to share it with the world. So when I left college, I decided to go where I thought I could reach a lot of people: documentary television.
My team was educating people, but I realized the audience felt too far away. I wanted to be closer. I wanted to be in the classroom. So I went back to school for my Master of Science in teaching.
I knew the U.S. was failing in science and that kids were disengaged, and I wanted to fix it. But very quickly, I realized there was a major problem.
The problem wasn't the kids; and it wasn't the school or administrators. It was the teaching resources that were failing. I distilled it down to two major problems:
They were mirrors of a classroom lecture. I could pull up a video from a renowned site, and there was always someone—a famous scientist, a celebrity, or even an animated character—lecturing to the students. Lecturing is the least effective way to teach science to middle schoolers, and yet, every resource relied on this format.

They consistently featured the "scientist" as older white men. But there were no older white men in my middle school classroom. The resources were sending pretty clear messages about who can, and cannot, be a scientist. But having more diversity in science is not just morally right—it's also the best way to solve problems. It allows us to explore ideas, perspectives, and approaches we may have never seen otherwise, and it's our responsibility to let students discover that at an early age.
These resources weren't just inadequate—they actually made my job harder.
So I started creating a new resource. One that was not lecture-based. One that instantly hooked the students with real science phenomena and allowed them to explore, problem solve, and let their natural scientific skills spill out. One that showed students that everyone is a scientist.
I began with a handful of science mysteries and shared them with other science teachers to get their feedback. They all said "we need more." Those few mysteries started the foundation for Mosa Mack Science, which now—ten years later—has grown into a full science curriculum for 4-8 grade with presence in all 50 states.
Mosa Mack Science started as a solution for one teacher in one school and is now in more than 7,000 schools throughout the country. Teaching is one of the hardest jobs in the world, and we are overjoyed every time a teacher shares that Mosa Mack has brought inspiration and joy into their classroom. . With a team of the best educators and creatives in the country, I'm proud to say we've created a practical solution that's changing the way science is taught and learned. And we're just getting started.
Mosa Mack Science was part of the prestigious ImagineK12 accelerator program, has received the SIIA award for best new educational product, selected as Common Sense Media's Learning Selection and has been featured in the Huffington Post, Forbes and many more.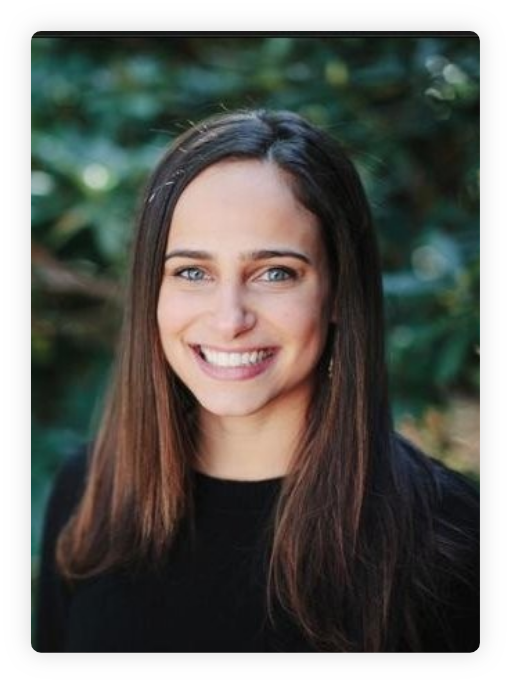 Why Science Instruction Needs to Change. Today.
High-quality classroom resources profoundly enhance student learning, but more than a decade after the creation of three-dimensional science standards, districts are still hungry for materials that do more than just "meet" the standards. They need curricular resources that embody the standards by treating teachers as life-long learners, being flexible but guided for teachers, and providing a diverse representation of scientists.
Today's students need better science instruction now.
Leaders need immediate access to materials rooted in 3D learning that are agile enough to fill gaps in the current curriculum ecosystem while also being robust enough to be adopted as a full-course science program.
Teachers need materials that work out of the box to excite and engage students in real-world science problems and solutions.
Mosa Mack raises the bar for science instruction everywhere.
About Us
The Mosa Mack team hails from around the globe and across the professional spectrum: from science and science education to technology, data analysis, and customer care; from animation and graphic design to journalism, documentary production, and music. Our diversity of backgrounds and perspectives is our greatest team asset—allowing us to ask weird questions, think sideways, and infuse the Mosa Mack learning experience with rigorous pedagogy and wide-eyed discovery. Boasting an informal advisory board of more than a million young scientists (our own children and our students), the Mosa Mack team prizes one shared trait above all others: curiosity.
The Team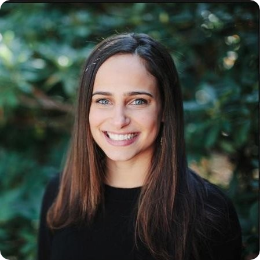 Lissa Johnson
Founder, CEO
Lissa has produced documentaries for television, classified African Violet species at the Smithsonian Museum of Natural History, and worked in the neuroscience lab at Yale University. She … found her true passion in a New York City classroom teaching middle and high school science, which is also where she found her inspiration for Mosa Mack Science. Mosa Mack was part of ImagineK12—the renowned education accelerator program—and was rated a top science site by Common Sense Education. Mosa Mack has also been featured in The Huffington Post and Forbes. Lissa's favorite Mosa Mack lesson is the Force & Motion phenomenon because of the strong reactions students always have to it.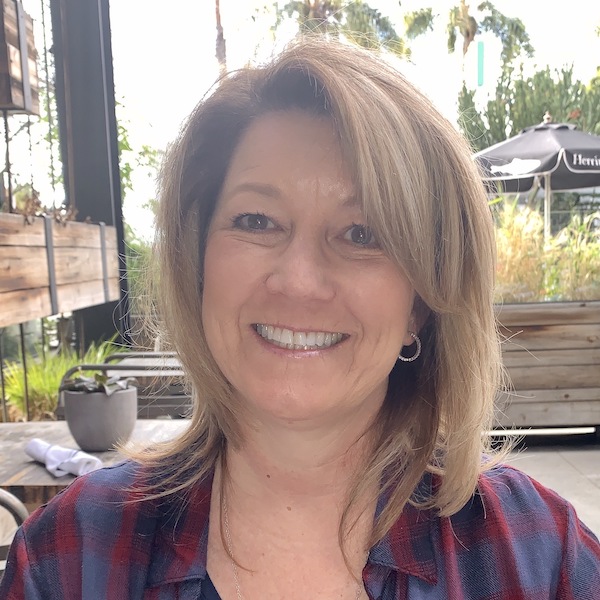 Dee (Diane) Abbatiello
Science Education Specialist
Dee has been a science lead teacher, innovator, and education and technology specialist for 33 years. She has coached the First Lego League and FTC Robotics team and facilitated space … simulations as Commander at the Buehler Challenger & Science Center. Dee played a key role in the evaluation, design, and implementation of science curriculum that aligned to both New Jersey's Science Learning Standards and the Next Generation Science Standards. She was an avid user of Mosa Mack Science in Ridgewood Public Schools before she joined the team. Her favorite Mosa Mack lesson is the Mutations Lab , where she watched her students have fun with a competitive survival challenge where they determined whether mutations are helpful, harmful, or neutral.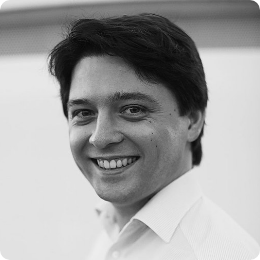 Gleb Pereyaslavsky
Chief Technology Officer
Gleb has over 10 years of technology experience and drives the development, infrastructure, and integrations for Mosa Mack Science. He is passionate about data, software, and … hardware. His favorite Mosa Mack unit is Scale in the Solar System because it gives perspective on how tiny humanity is when looked at from our closest neighbor.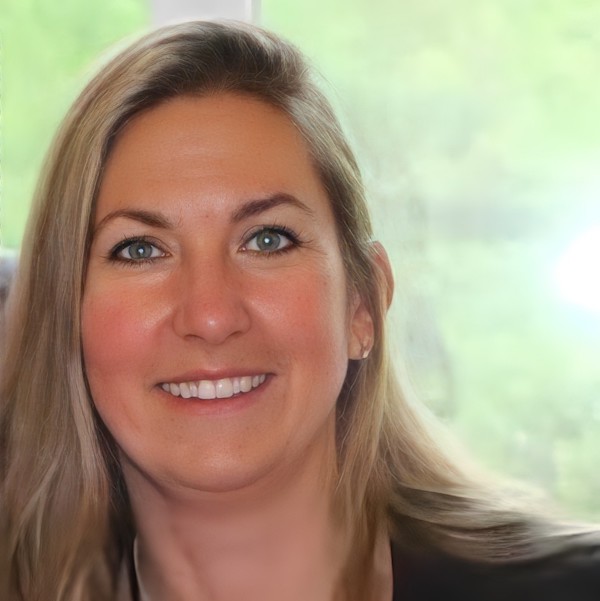 Jess Crum
Curriculum Developer
Jess has over 20 years of experience teaching middle school science. Jess uses her passion for science education, her expertise in educational theory, and her experience as a teacher… to develop engaging science content that is accessible to all learners and create dynamic learning experiences. She has been developing curriculum with Mosa Mack for seven years. Jess loves all things genetics, so her favorite Mosa Mack units are Genetic Variation, Mutations , and Genetics vs. Environment.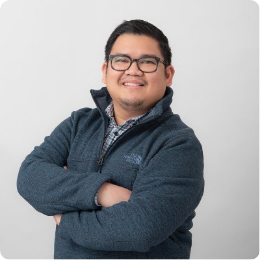 Leo Paolo Leal
Client Solutions Specialist
Leo has more than ten years of experience in the music industry. As a school tour manager, he helped countless middle school and high school music teachers create memorable… tours and experiences for their students. As a Client Solutions Specialist for Mosa Mack Science, he uses his customer-driven mindset to provide educators with spectacular support. His favorite unit in Mosa Mack is Force and Motion because it always reminds him that—just like in life—our every action creates an equal and opposite reaction.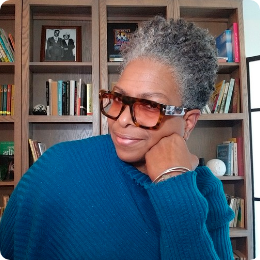 Maafi Cook-Gueye
Educational Content Producer
Maafi has been a science educator for more than 30 years, and her learners have made roller coasters, human-sized cardboard boats, and maglev vehicles. Maafi has taught in the … classroom, served as a principal, and founded a school. If you are looking for Maafi, just follow the sound of the African drums. You will probably see her dancing and kicking up dust! Her favorite Mosa Mack units are Design Thinking (because she loves seeing how different grade levels of students interpret the challenge with different levels of complexity) and Atoms & Molecules (because she loves nothing more than making something abstract, concrete).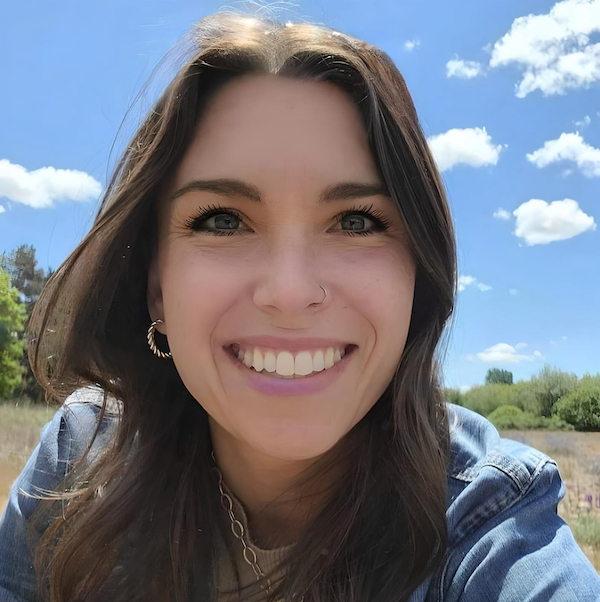 Maggie Yant
Customer Success Manager
Maggie is a veteran teacher-leader with 16 years of classroom experience. As an AVID program director, she coached teachers on curriculum and best practices for implementation, helping … them unlock their full potential in the classroom. Now, as a Customer Success Manager for Mosa Mack, Maggie combines her passion for science instruction with her coaching expertise to provide personalized support and guidance to educators. Maggie's favorite unit is Biodiversity because it takes learning outside and lets students discover their integral part in the natural world, and the power they have to harm or protect delicate ecosystems.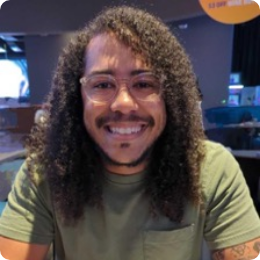 Ren Jones
Editor & UX Strategist
Ren has 10 years of experience as a technical writer and UX strategist, and he has partnered with companies like Boeing, Southwest Airlines, Qualtrics, and many more. Ren is … passionate about creating elevated product experiences, and he's used that passion to create an online Spanish-learning ecosystem for teens and adults (270K TikTok followers and counting!). Ren's favorite Mosa Mack unit is Claim-Evidence-Reasoning and the Scientific Method because it helps show students that not everything that is claimed is true. As a language lover, he's also a huge fan of all the Mosa Mack books.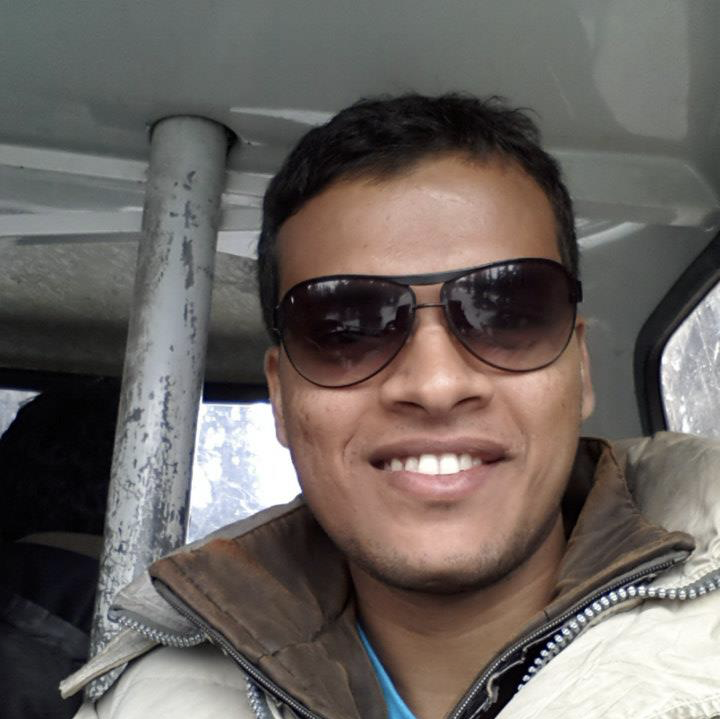 Ryan Almeida
UI | UX Designer
Ryan has over a decade of experience designing stunning interfaces for websites and apps. He enjoys taking complex problems and turning them into simple and beautiful interface designs. … When he's not pushing pixels, you'll find him playing football, dirt biking or trying out random new recipes. Ryan's favorite unit is Sun-Earth System & Solar System Gravity because he is fascinated with space and everything beyond.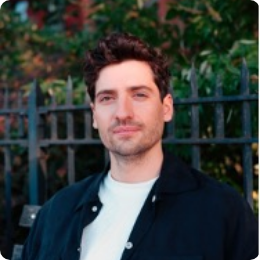 Sam Osborn
Producer
Sam is the producer behind nearly every unit of the Mosa Mack Science animated series and comic books. He comes from the world of documentary films, where he often works on projects… for and about young people. His most recent film about competitive high school mariachi teams was an award-winner at the Sundance Film Festival. Sam's favorite unit is The Nature of Science . . . coming summer 2023!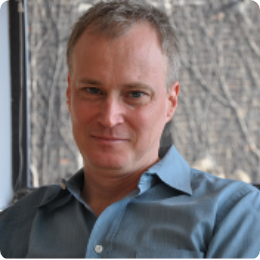 Tal McThenia
Writer
Tal is a journalist, screenwriter, teacher, and award-winning non-fiction author whose work has appeared on PBS, public radio's "This American Life," and in Audubon Magazine. As a … writer of Mosa Mack's animated mysteries, he enjoys bringing the process of scientific discovery to dramatic life, complete with laughs, thrills, and real-world stakes. His favorite Mosa Mack unit is Design Thinking , which was the very first Mosa Mack lesson and has resulted in students across the country engineering a dazzling array of sloth-rescue devices.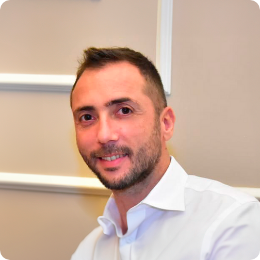 Vicente Bru
Graphic Designer
Vincente has been a graphic designer and assistant director for documentaries, series, and films. With Mosa Mack, he designs graphics for the weekly newsletters as well as … all of the illustrations, infographics, charts, and graphs in the student guides and practical exercises. His favorite Mosa Mack units are Potential & Kinetic Energy and Matter and its Interactions.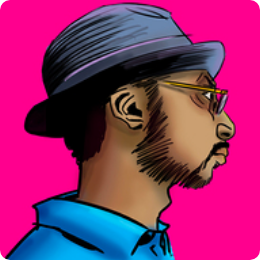 Wesley Gunn
Artist/Illustrator
Wesley has illustrated, animated, and designed for DC Comics, Nickelodeon, Cartoon Network, MSNBC, and many more. He's a huge science nerd with a special place in his heart … for Neil deGrasse Tyson. Wesley loves to spend time in nature, watch movies, play video games, and collect comics and toys. Ask him about superheroes at your own risk. Wes's favorite Mosa Mack unit is Body Systems.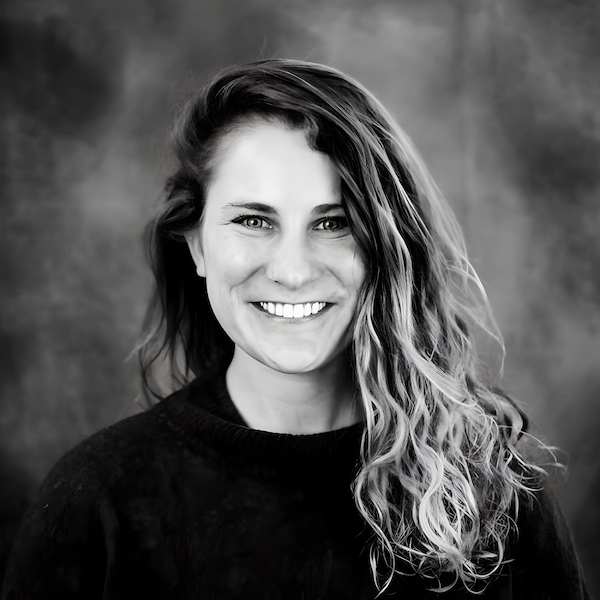 Whitney Noel
Curriculum Developer
Whitney has dedicated the past decade to education, conducting research on STEM education at the International Bureau of Education, teaching in classrooms both in the … United States and Honduras, and currently working in edtech. She is passionate about fostering classroom joy and curiosity to inspire lifelong learners, and she is particularly driven to develop materials that captivate and delight teachers. Whitney's favorite Unit is Renewable Resources.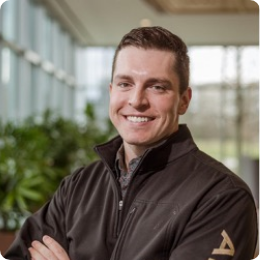 Josh Pierce
Chief Financial Officer
Josh grew up on a farm in eastern Iowa, where his grandpa taught him a lot about soil science in relation to growing crops and gardens along with life biology and feed science in their cattle … herd. After student finance in college, Josh served in a variety of roles in the finance industry. He first joined Mosa Mack in 2016 doing financial modeling; today, he serves as its Chief Financial Officer. His favorite Mosa Mack Science lesson is Photosynthesis because it brings him back to farming and gardening with his grandpa
Meet Mosa Mack!
Mosa is a softball-loving middle schooler and "science detective" whose superpower is asking good questions and learning from the answers.
Mosa does more than guide our students into new scientific investigations—she is also a model for how kids learn best: by getting into the flow of exploring, failing, questioning, and doing it all over again, fearlessly.
To provide joyful, exciting, and real-world science materials that put learning in the hands of students.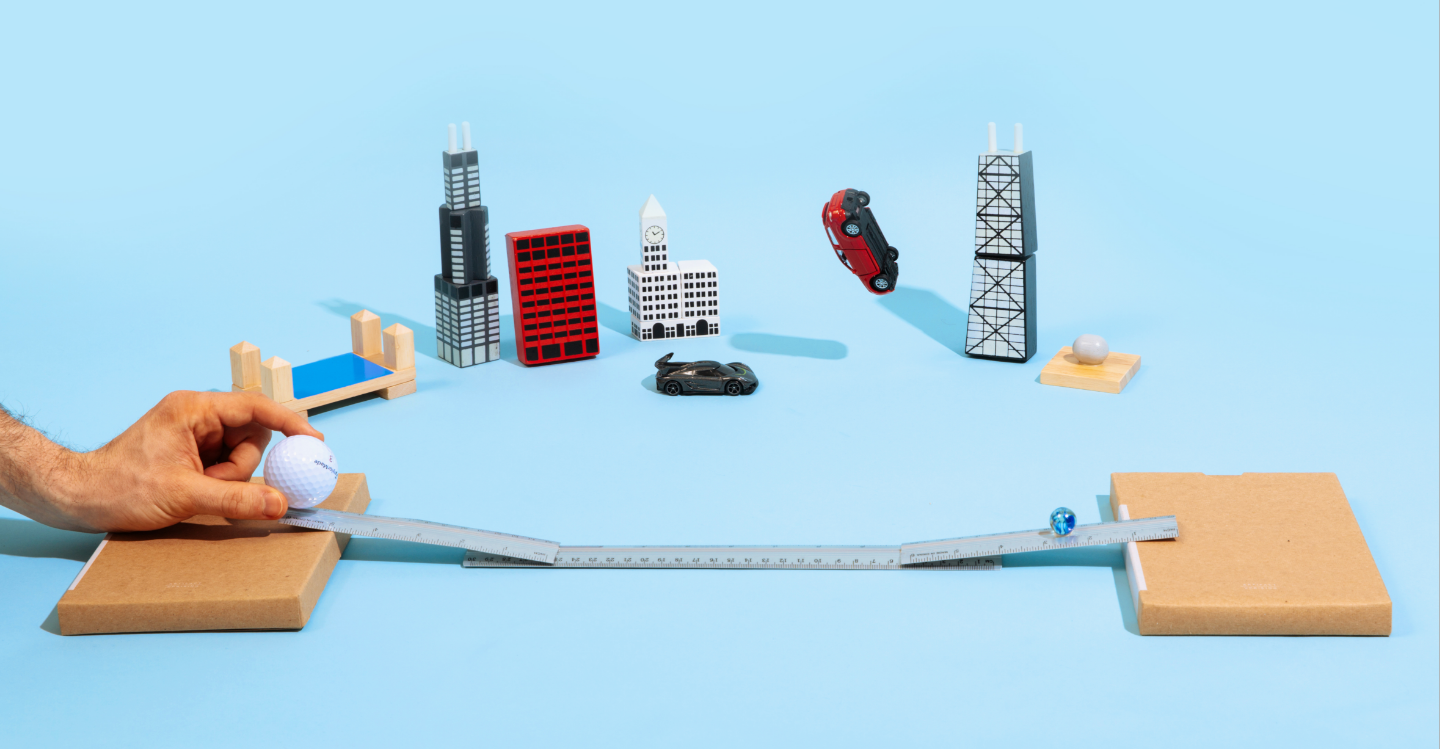 Our Values
1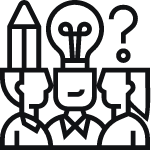 Teaching Is a Team Sport
Teachers and students are our most important collaborators, and we are their most tireless champions. With a deep understanding of the unique challenges teachers face every day, we're your partners that help you get on the field and call the plays. That means you don't just get theoretical resolutions—we provide real solutions and help you implement them. We are all in this together.
2
Every Student Is a Scientist
We invite all students to venture into science by demystifying scientific thinking, showcasing diverse scientists and scientific phenomena, and centering students' own lives in everything they do and learn.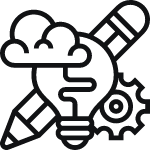 3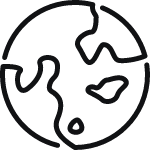 Science Is Everywhere
There is no wall between the science classroom and the real world.
4
Learning Is Joyful
In every single lesson or lab, we activate students' wonder, creativity, and passion to encourage a life-long love of science and learning.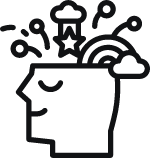 5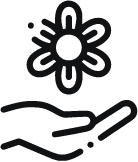 Curriculum Is a Living Thing
Based on evolving teacher needs, we consistently shape and expand our curriculum to be as effective and relevant as possible. We equip science educators with a high quality, standards-aligned curriculum that is flexible enough to use as a supplement and comprehensive enough to adopt as a core.